UPCOMING CLASSES & AUDITIONS
Auditions! LITTLE SHOP OF HORRORS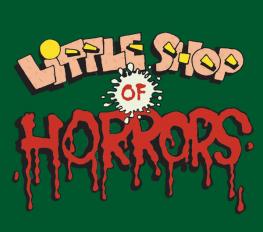 Ages 16 & up
February 6 at the Sunrise Civic Center Theatre, 10610 W. Oakland Park Blvd. Rehearsals begin February 13. Performances scheduled for June 25 & 26
To register for auditions and get more information, please email robinbbraun @gmail.com
MUSICAL THEATRE PRODUCTION CLASS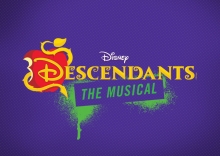 Ages 11 – 15 Mondays – 5:00 p.m. – 7:30 p.m. – @ Sunrise Civic Center Theatre, 10610 W. Oakland Park Blvd. Sunrise
Ages 9 – 13 Wednesdays – 4:15 – 6:45 p.m. @ David Posnack JCC, 5850 Pine Island Rd. Davie
This class focuses on training in acting, voice and movement with a rehearsal period that leads to a performance of a musical. No experience is necessary; however, this class leads to a performance for the public and students are expected to be committed and work at their highest level. Students must be available for the mandatory dress/tech rehearsals during the week prior to performances. Classes begin the week of January 30 and end with the performance on May 1.
Students choose either the Monday or Wednesday class. Please note: rehearsal hours will be extended as needed once the process gets underway. Tuition: $ 425 For more info on the class, email Robin @ robinbbraun@gmail.com or call IOTC at 954-249-1380.
To register for the Monday class please call Theresa Stanish @ 954.747. 4290 or email: tstanish@sunrisefl.gov
To register for the Wednesday class please call Lisa Lundy @ 954.434.0499 ext. 202 or email: llundy@dpjcc.org
NEW CLASS at CITY OF PEMBROKE PINES CULTURAL CENTER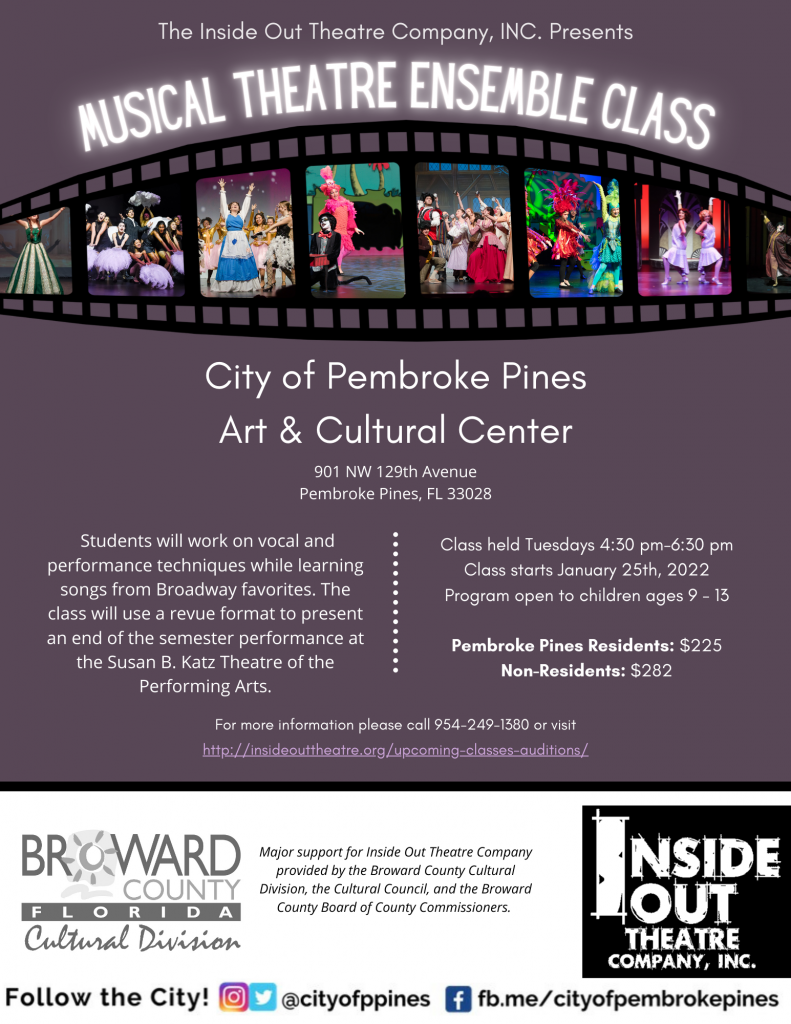 THIS CLASS IS FILLED. To register for the Musical Theatre Ensemble class in Pembroke Pines please begin by filling out this form: https://insideouttheatre.wufoo.com/forms/rjoy6dq1e0ddds/
Please note: Registration is not complete and space is not guaranteed until payment is made. Class size is limited and students are accepted on a first-come, first-serve basis.
THIS CLASS IS FILLED. To get on a waiting list, please email robinbbraun@gmail.com
Then make payment using the paypal button below. For questions or more info email: robinbbraun@gmail.com or call 954-249-1380.
For Pembroke Pines Residents only click here:
For Non-Residents click here:
Make a Spash this Summer!
Advanced Summer Intensive Ages 13-18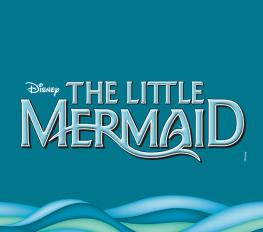 July 11 – July 31 @ Sunrise Civic Center Theatre, 10610 W. Oakland Park Blvd., Sunrise
Monday – Friday 5:00 – 8:30 p.m. Performances July 30 & 31.
More info email robinbbraun@gmail.com or call 954-249-1380
REGISTRATION coming soon!